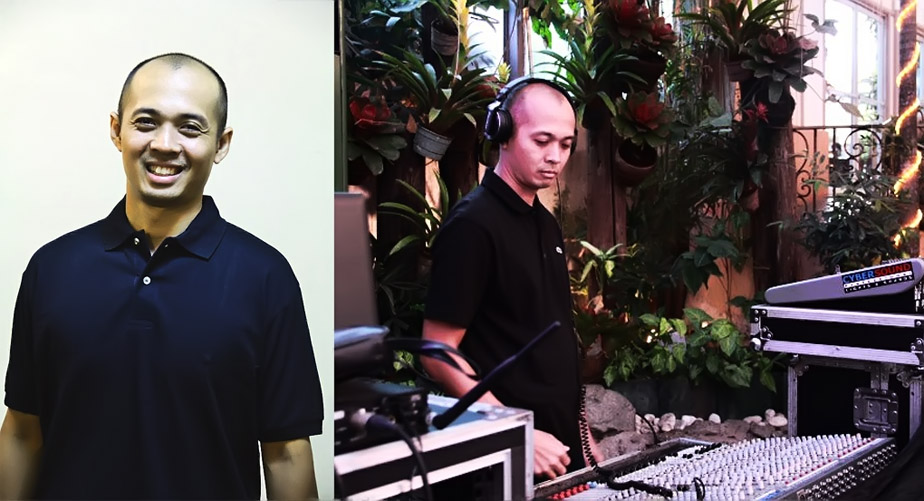 Bobby Masil, Owner
OUR PROFILE:
For over 10 years CYBERSOUND has been providing Professional Lights, Sounds, LCD Projector, LED Wall, LED TV, Stage, Trusses, Genset  services for all types of event. We provide CLEAN and CLEAR sound for special events like Weddings, Debuts, Birthday Parties, Christmas Parties, Ballroom Dancing, Fashion Shows, Product Launching, Anniversaries, Corporate Events and Seminar Set-ups. Musicians like Solo, Duo, Trio, Quartet, Choir, Acoustic Bands and Full Bands…
Our knowledgeable and courteous technical staffs are here to assist with all your rental needs. We can help with consultation on the best equipment package to suit your performance requirements and budget.
Our rental inventory features outstanding products from JBL, VRX, PRX, QSC, DBX, AVOLITES, ACM, Alesis, Pioneer, Allen & Heath, Soundcraft, Behringer, Shure, American Audio, Proco, Antari, Marhall, Fender, Hartke, Peavey, Pearl, Yamaha, Sabian, Zildjian. These brands are well known in the entertainment industry.

OUR MISSION:
To be the industry's top client choice partner in providing the most technologically sophisticated equipment in lighting and sound reinforcement with the knowledge of our technical staffs.
OUR VISION:
To be the best technical service provider in every event we cater. And continuously provide the most advance technology equipments for our clients.